You only have a small budget available but you don't want to forego anything during your summer holidays? At Porta Holiday, we have some really beautiful fincas for under 200€ per day! Come to Majorca and enjoy your privacy in your own finca with friends or family – you won't be disappointed.
From fincas with wonderful views of the Tramuntana mountains to houses right next to the sea, we surely have something you will love. The advantages of renting a private finca for your holiday are unbeatable – the freedom to have a BBQ whenever you like is, for example, not possible in a hotel. Feel at home within your own four walls in top locations on the most popular Balearic Island.
All our lovingly furnished houses are diverse in appearance and our portfolio has something for any taste, whether in the city, next to the sea or on the countryside, everyone will find a place to relax and recuperate.
Villa with pool close to the beach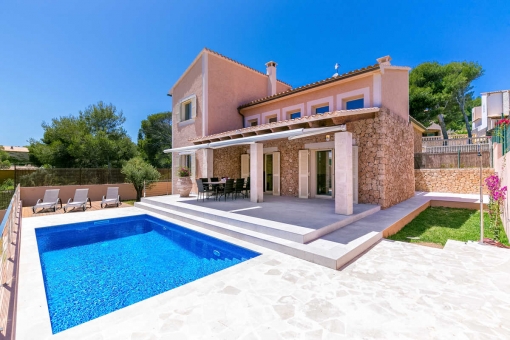 Villa Mesquida, named after the resort, is only a five-minutes` walk from a turquoise-blue sandy beach. The nearest towns of Cala Ratjada, Capdepera, Canyamel and Artà with ample shops, restaurants, cafes and banks are only a few kilometres away. Those who want to cool down and refresh themselves on hot days can do so in their own private pool, and golfers can choose between 4 different golf courses, all within a radius of only 15 km. One can have all this for a budget of 132 € per day.
Find out more here.
Renovated village house in Alaró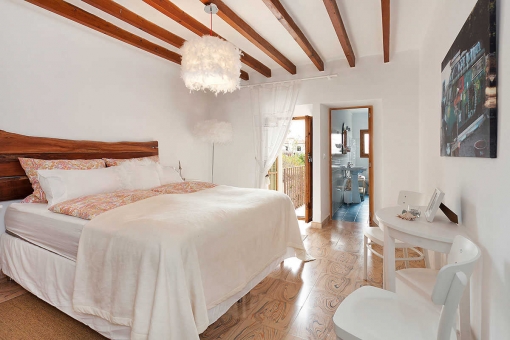 The renovated Casa Maria is situated in the centre of Majorca in Alaró and the village house is, due to its optimal location, an ideal starting point with restaurants, bars and places to go shopping, all within walking distance. The holiday home radiates a romantic charm although it is very modern. It features high quality furniture, and the wonderful garden is planted with lemon trees and has an inviting terrace. Spread over three floors this lovely house has a living space of 154 sqm and three bedrooms can accommodate up to six people.
For more information, click here.
Complete privacy in the Finca Capdepera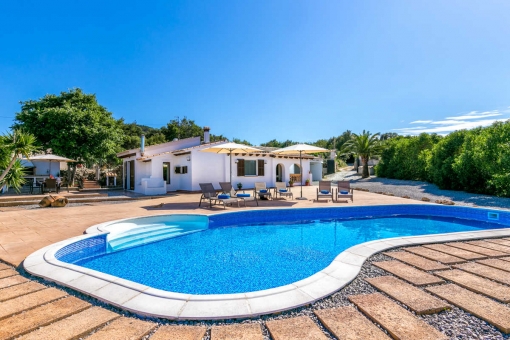 Those seeking peace and relaxation can spend their dream holiday here in Majorca, on the most beautiful Balearic Island. Finca Capdepera is situated in a very quiet area close to a multitude of wonderful sandy beaches and bays which can all be reached within a few minutes. Shops, restaurants and cafes are all within a radius of 1.5 km and easily accessible on foot or by car. For golfers, the Capdepera golf course is just 4.3 km away with three other courses within a radius of 10 km.
Read more here.
Modern villa in Bonaire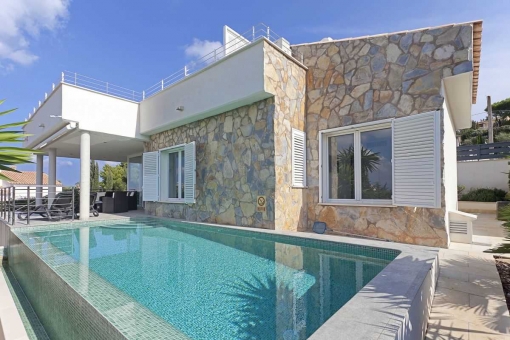 This light-flooded house has a living space of 150 sqm and can accommodate up to six people with three bedrooms and three bathrooms. The Villa Can Barbara is ideal for those who want to enjoy a sea view in peace and privacy from their terrace. The modernly furnished house is located in a very desirable area and makes it possible to enjoy a dream holiday in Majorca close to the sea. In addition to the pool, the fully air-conditioned interior of the house also provides the opportunity to cool down and refresh on hotter days. The nearest golf course is only 8 km away.
More information can be found here.
Comfortable holiday home in Porto Cristo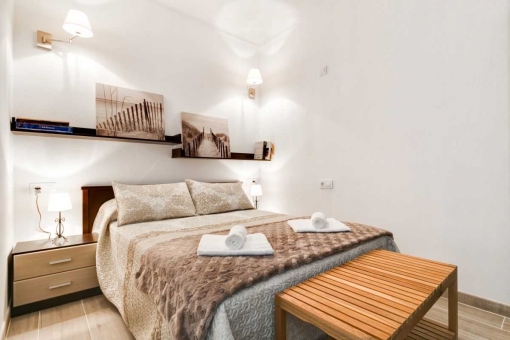 This small, comfortable house, Casa Petita, is situated in the north-east of Majorca and was recently completely renovated and equipped with modern furniture. With its two bedrooms, the holiday home in Porto Cristo offers accommodation for up to four people and is especially suitable for a smaller budget! Only 250 metres away, the beautiful sandy beach of the Playa de Porto Cristo with its turquoise-blue sea can be found. An absolute must, is an excursion to the so-called dragon caves "Cuevas del Drach" which are just 1.5 km from the house.
Learn more here.
Apartment Jero close to Cala Agulla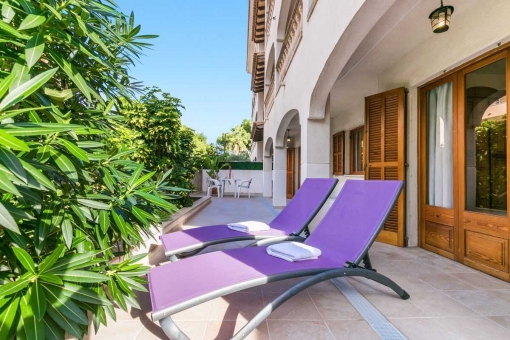 Our Apartment Jero is located in Cala Ratjada, which is close to the wonderful beach Cala Agulla. You can reach the beach after a 1,5 km walk from the apartment. The rustic housing offers enough space for up to 6 people. Through its ideal location, one can go grocery shopping or dine in a restaurant by only walking a few minutes. For those of you who want to discover the surrounding area, the public transportation bus stop is located very close to the apartment. The housing is equipped with all kitchen appliances you might need during your holidays.
For more information, click here.
Villa Banyal in the south-west of Mallorca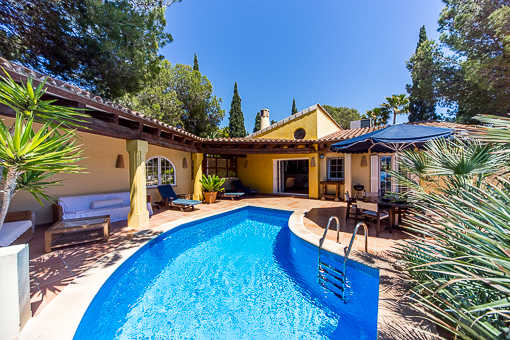 Villa Banyal is situated in Santa Ponsa in the south-west of Mallorca, one of the most popular regions on the island. The Mediterranean-style villa exudes a local feeling as it is located directly in the residential part of the town, offering a wonderful view of the sea and the beautiful Malgrath Islands. The nearby beach of El Torro can be reached in only a few minutes by foot. With its three bedrooms, the villa can accommodate up to six people. The finca combines traditional and modern style.
Read more here.
Finca Can Bagur Ventolra in the heart of Majorca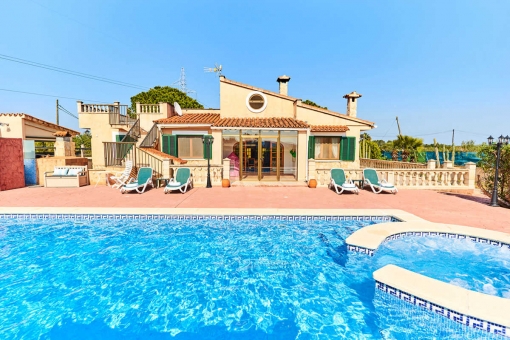 Finca Can Bagur Ventolra is situated right in the middle of Majorca in Sencelles. This comfortable holiday home with pool presents a wonderful view of the landscape and the Tramuntana mountains. For those who love to ramble and hike, this location is the perfect starting point to explore the surrounding land. The plot is 4.000 sqm and the house has been lovingly decorated and immediately exudes a real atmosphere of well-being. Finca Can Bagur Ventolra offers space for up to 6 people.
You can find more information here.
Finca with sea view in Alcudia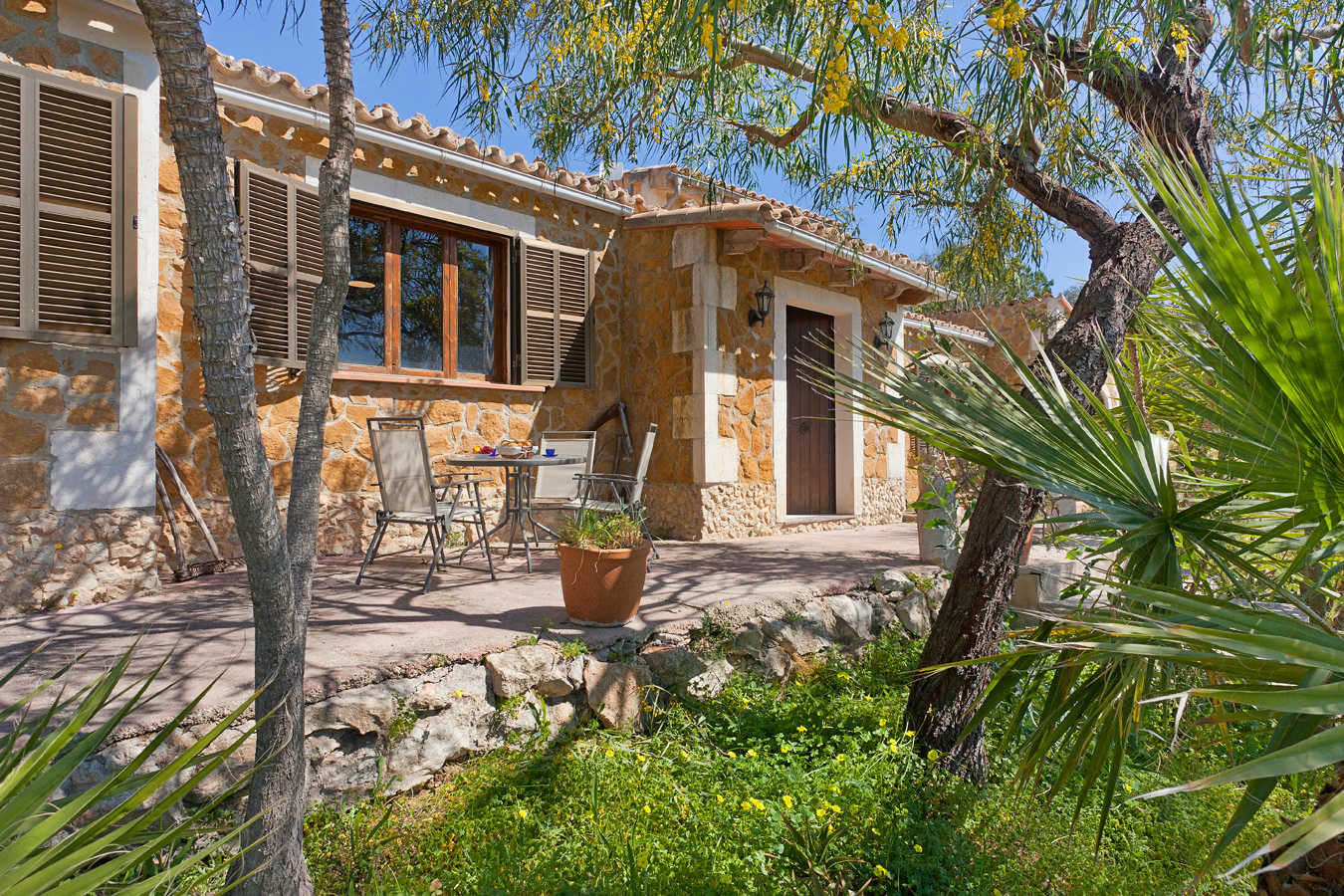 Whoever decides upon the Finca Na Felipe can enjoy daily the panoramic views over the surrounding countryside. The house is situated between Port d 'Alcudia and Alcanada and, due to its very tranquil location, the guests can relax and recuperate perfectly from everyday stress. The finca is furnished and decorated in Majorcan style and has three bedrooms on a living area of 123sqm. Its close proximity to the sea means that relaxing strolls down to the sea can be easily enjoyed.
Find out more here.
Renovated finca in Palma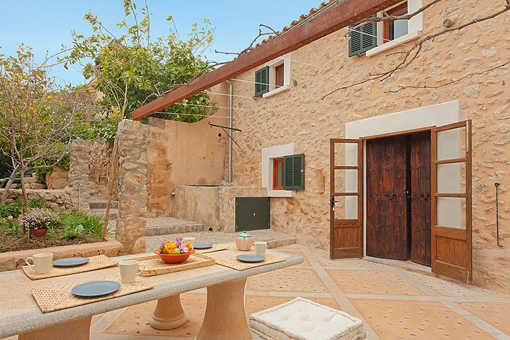 This national heritage-protected house was completely renovated in 2015 and offers its guests panoramic views directly over the roofs of Marratxinet, and its location speaks for itself. It is situated in a very quiet surrounding, despite being only 15 minutes from the island's capital of Palma. The house welcomes its guests with a picturesque courtyard and a terrace with lemon trees.
Find out more here.