villas in Mallorca
Hier sehen Sie unsere Villen auf Mallorca zur Miete... USP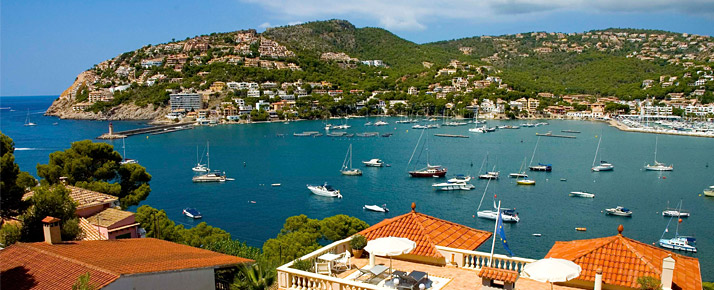 Holiday villa in Puerto Andratx in Mallorca
Who does not dream of having a villa in Mallorca? Make the dream come true for you whilst on holiday. Mallorca has developed into a holiday destination for those with exclusive requirements and has long since ceased to be the "cheap holiday alternative" that it was in the 80s and 90s.
Luxury is becoming more and more important in Mallorca
Palma is regarded as the city with the highest quality of life in the Mediterranean, yachts worth millions are moored in the island harbours, and more and more of the "beautiful and rich" are acquiring a second residence here in the same price category as the yachts. The island gastronomy and hotels are following suit with luxurious offerings and promises, but for those looking for something special the epitome of luxury is probably spending their holidays in Mallorca in a villa with views of the sea.
Its own sea access and infinity pool
What is the difference between a villa and a normal holiday home or finca in Mallorca?
A villa is always larger than other holiday homes, is particularly comfortable, and it is unique. A property of this kind is superior to others in size, amenities, extras and location. It can be a detached single-family or multi-family house in the country, on the outskirts of a town or village or - like most of our villas - directly on the sea with appropriate views.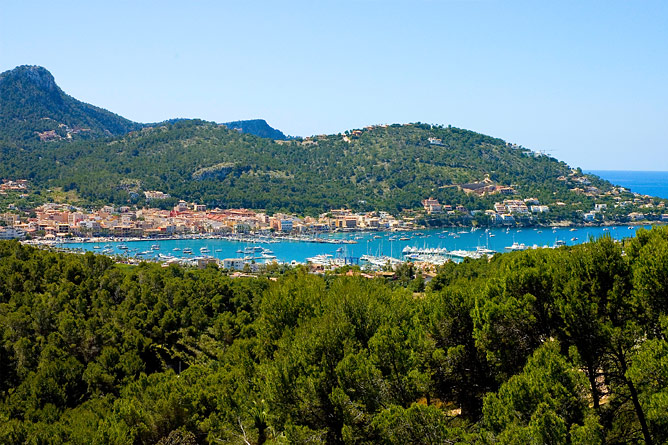 Luxury villa for rent with sea views in Puerto Andratx
Porta Holiday offers you a selection of very beautiful villas spread all over the island. Many of them have not only wonderful sea views but also private sea access, and sometimes even a small beach. The pool is often not an ordinary pool but is, for example, an infinity pool or is part of a separate wellness area with jacuzzi. There are even properties which are equipped with an indoor swimming pool because, of course, most villas are equipped for the whole year and not only the summer months.
Only the best villas for rental in Mallorca
Our villas in Mallorca are in most cases of relatively recent construction with spacious rooms and highly modern design and furniture, characterized by the finest materials of the highest quality, and many are surrounded by their own land with beautifully maintained gardens.
The villa neighbourhoods are also exclusive and desirable and often there are golf courses nearby. There are some real gems amongst our villas, which are mainly concentrated in the coveted southwest around Puerto Andratx or Santa Ponsa, but also located in the north of the island in Formentor or Alcúdia, in the northeast in Cala Ratjada or Puerto Cristo, in the heart of the island, or near Palma. They range from family-friendly villas to villas with their own vineyards and olive groves or to palatial, superlative properties.
Exclusive yet still affordable
But if you think that you have to be a millionaire to rent a villa in Mallorca, you are wrong. Have a look through our offers and you will be surprised how affordable these properties can be. All our villas, which all offer accommodation from 6 to 18 people, are characterized by a certain extravagance and charm – hence they are something for people who are looking for a unique holiday and want to offer their families or guests something very special.
A holiday in a Mallorcan luxury villa goes beyond pure comfort and offers a sublime vacation experience and, above all, absolute privacy.