With its well-kept beaches, beautiful landscapes, idyllic villages and vibrant towns – all only around three hours flight away, Mallorca offers the perfect holiday experience for every taste. You can explore the island on foot or by bicycle, swing your golf clubs on 24 golf courses and relax in the sun on over 140 beaches.
560 km of coastline await discovery in your rental car and the capital of Palma with its historic old town, cathedral and countless bars and restaurants is worth more than just a day trip.
Mallorca holidays on a finca
Those who want to be flexible, enjoy privacy together with friends or family, and experience the real Mallorca feeling can rent a holiday home in the countryside – a finca.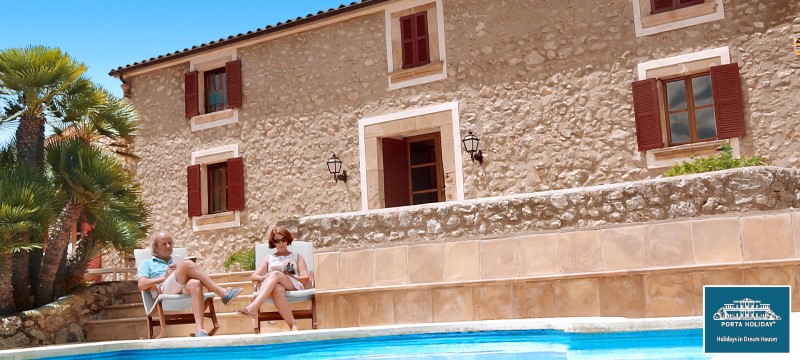 Although it sounds rustic it is nowadays a synonym for well-maintained, well-equipped houses with large grounds and a private pool. There is a multitude of offers on the Internet and bargains can always be found but these should, especially in the high season from June to September, be approached with caution.
In order to arrive safely at the holiday home that you booked online, you should take note of a few tips:
1. Valid holiday rental licence
Since August 2018 every holiday home offered for rent in Mallorca must show the number of its touristic rental licence.
With the free app "Holiday rental check Mallorca" you can ascertain whether the published licence number actually belongs to the property offered on the Internet.
This app was developed by the Ministry of Tourism of the Balearic Islands and is in German, English, Spanish and Catalan.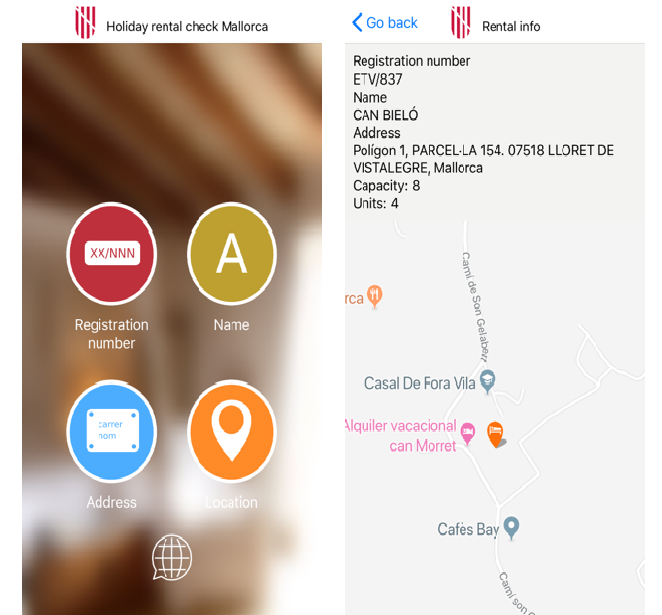 2. Who is offering the house for rent?
The next step is to see who is offering the house. The relevant booking portals are usually used by a mix of both private advertisers and agencies. The portal itself is generally not liable and does not check the offers to ascertain whether the advertised house actually exists, or that it can be offered for rent by the provider concerned.
If, however, you book with a professional holiday home agency you can usually feel a little more secure. Pay attention to whether the objects are described as "personally checked" as this means that the agency staff have been to the house and have confirmed that its description corresponds to reality.
Private offers suggest price advantages but the holidaymaker should remember that private transactions are subject to very different legal regulations and conditions than companies. To stay on the safe side you should trust a company that has a presence locally, preferably an agency which you can visit should you you want to clarify any questions directly and on site.
In its company details every company is obliged to publish its business address – a look at the company website usually shows immediately whether this is a business office address or, for example, a home office. Customer opinions published on a website usually also indicate the professionalism of the provider.
3. Secure payment methods
Beware of any requirement to pay the entire holiday price in full at the time of booking. On the Internet you will find reports from deceived holiday guests who were offered discounts for paying the entire price in advance instead of, as is usual, putting down a booking deposit and then paying the balance of the price about 4 weeks before arrival.
You should also refuse payments using services such as Money Gram or Western Union, as in those cases the recipient can remain anonymous. The safest way is payment by direct debit or credit card as when using these methods the amount can be recalled in the event of fraud. If the payee is a reputable company a bank transfer is also a safe payment method.
4. Service on site
Hotels have a 24-hour reception which can be contacted if something in the room does not function. In a holiday home, however, a broken tap or refrigerator can easily become a nightmare if there is no contact person on site.
Reputable companies, however, usually provide an emergency number which holiday guests can call if required. If you do not speak the local language you should check whether the contact person speaks your language, just to be on the safe side.
5. Association membership
For holiday home rental agencies there is no industry standard meaning that, in principle, anyone can become a holiday-home broker. Serious agencies, however, are usually members of one of the major industry associations. In Germany, for example, the German Travel Agency Association (DRV) is the largest association for tour operators and travel agents. Porta Holiday has been a member of the DRV for many years.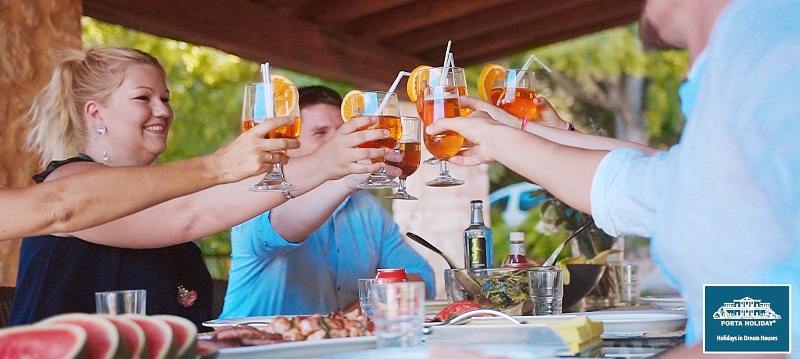 If your holiday home provider fulfills these criteria nothing stands in the way of the perfect holiday in a holiday home or a finca in Mallorca. We at Top Villas Mallorca and Porta Holiday wish you in advance a wonderful time on what is for us the most beautiful island in the world!