An historic boot trip with very good on-board cuisine
The Rafael Verdera is the oldest operative ship in Spain, if not in the whole of Europe. Built in Ibiza in 1841 as a cargo ship, it has been owned by Capt. Mikel Arizmendi for 36 years. For 21 years his crew has consisted of his wife Nuria, their two children Iñaki (21) and Sara (19) who were both born on board, and the Senegalese sailor Joussouph.
Undoubtedly the 30 metres-long and almost 6 metres-wide ship, which is berthed opposite the auditorium, is the most beautiful vessel in Palma's harbour and is definitely not an ordinary excursion ship.
Until recently it could be chartered by private groups and for longer trips, for example for several days or for a week around the Balearics, or for visits to other parts of the Mediterranean coast. That is still possible, but now it can also be booked by individuals for one-day cruises – a 5-hour midday or evening cruise, or the sunset cruise just outside Palma.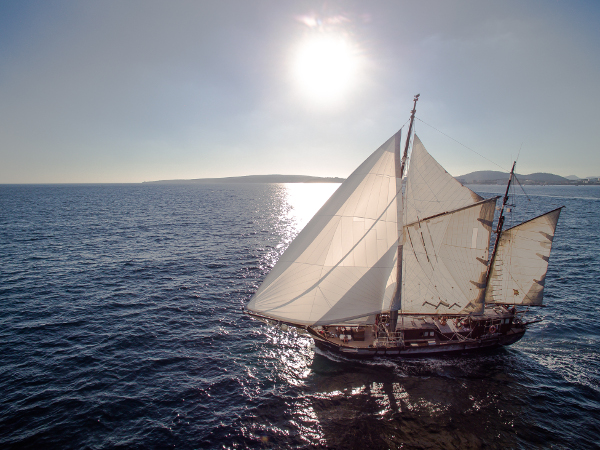 A ship straight out of a fairy tale
Three hours are spent in what seems to be a long-forgotten world, feeling a little like being on board with Captain Hook of Peter Pan. The old wooden planks and the ship's ropes, the huge masts and the proud bow fill you with awe as Nuria tells the long and exciting story of the old schooner. The guests get involved and are allowed to help set the giant lateen sails, but above all are pampered and can help themselves to cold drinks out of a chest. As soon as trying the white wine (bio) it is clear that only top-quality cuisine will leave the ship's galley. Ship's Mate Joussouph regularly serves up varying tapas which Nuria, a gifted cook, has freshly prepared below decks. Her tortilla is delicious, as are the small salmon treats, chicken legs, the guacamole or the veal carpaccio and the little empanadas (pastries) filled with vegetables or meat.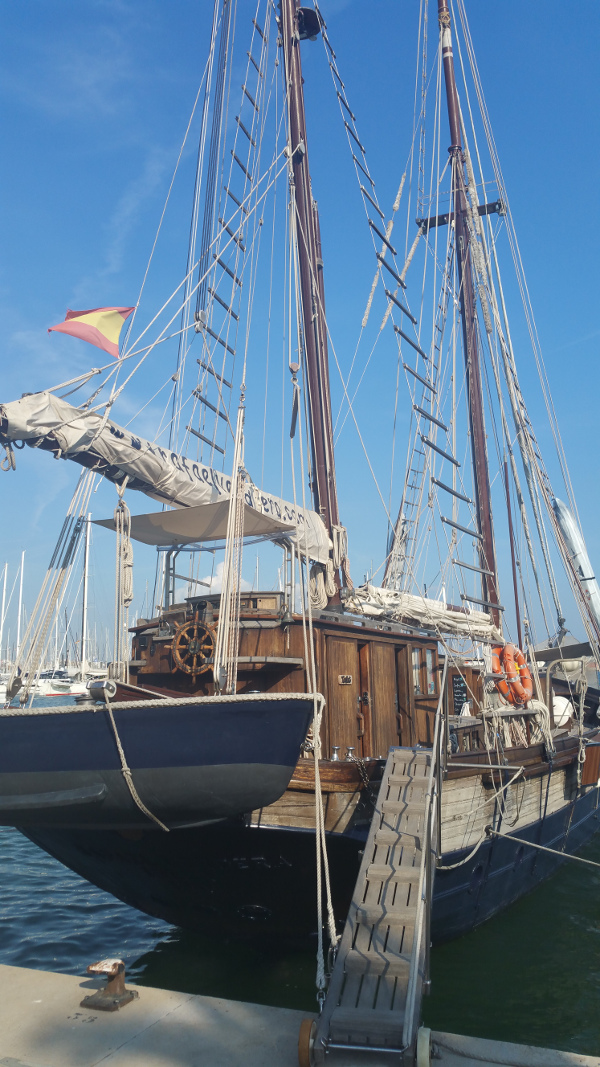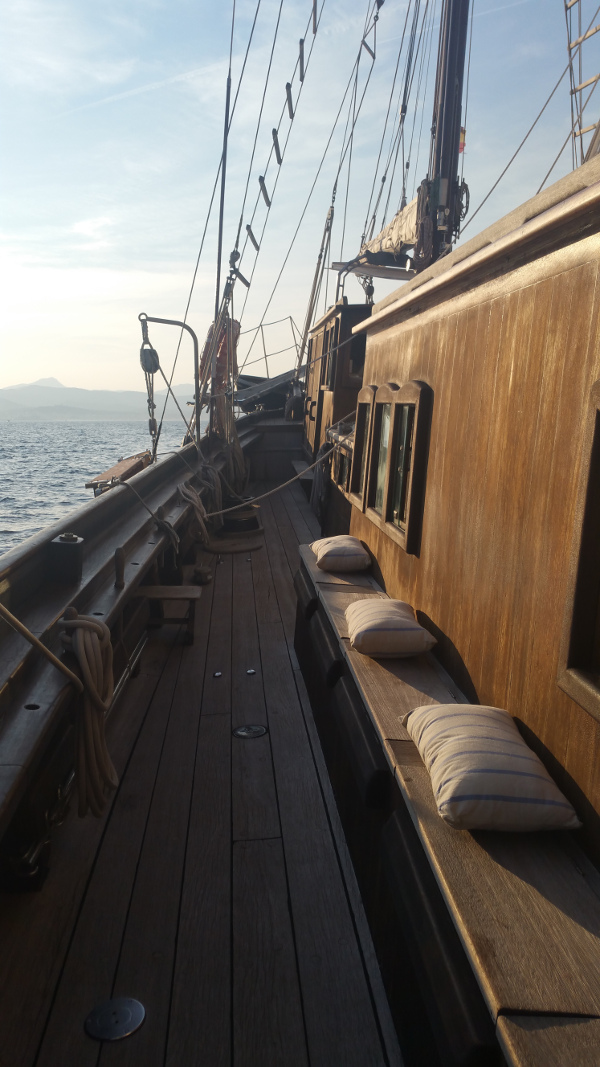 The most beautiful photo themes
On board a lot of photography goes on – too good to miss are the views particularly when the ship anchors opposite the cathedral while the sun disappears behind the Tramuntana mountains in a glowing red sky. And a small test of courage can also be tried out – those brave enough can climb over the bow onto the bowsprit, under which thick ship's nets are hung to hinder a fall into the water, and pose there in front of the huge foresail.
Truly a very exciting photo motif which imparts an overwhelming feeling of freedom.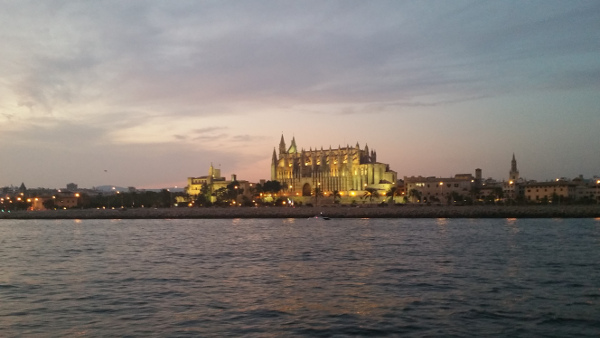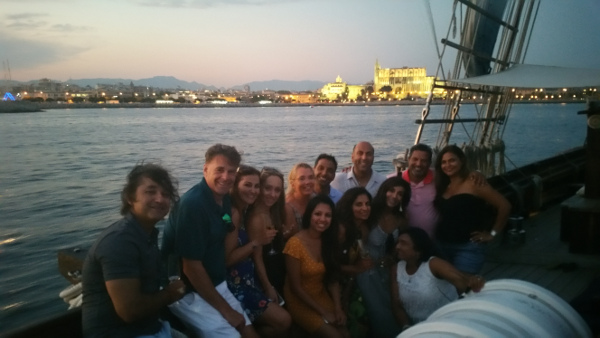 Contact
Palma, Paseo Maritimo, Muelle de golodrinas
Tel: +34 / 609134949