Sick on vacation? This can happen, but here it is not a cause for concern: Mallorca offers an excellent standard of medical care. The patient does not need to worry about not being adequately cared for on the island and instead of postponing or cancelling his holiday he can put himself into the best hands of local doctors. The Island is known for its very efficient health system. Doctors of all specialisations are speaking the tourist's language and can settle in most cases everything over the health insurance card.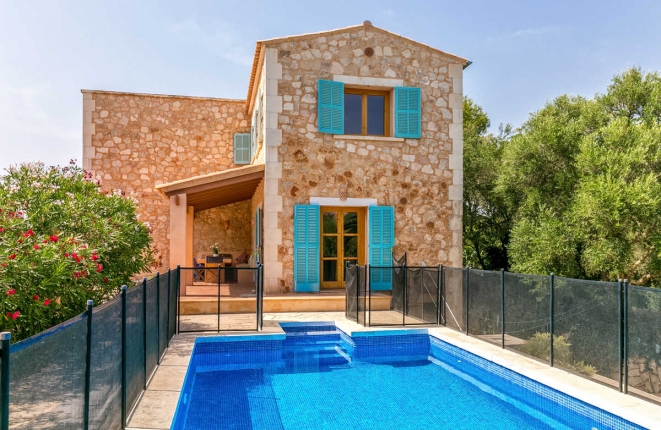 The right to the public health system
Thanks to the European Health Insurance Card (EHIC), which needs to have the imprint "European Health Insurance Card- EHIC", the patient will be cared for EU citizens are guaranteed access to the public health care system in the case of temporary stays abroad, for example on holidays. The conditions and rules are the same as for the locals, but only for the necessary basic services and only in state hospitals and health centres.
With this card, issued in Germany by the statutory health insurance companies, the patient will be cared for in the four large public hospitals of Mallorca: in Palma in Son Espases or in Son Llátzer and in Inca and Manacor.
The public health centres or their base units are found in every village and every coastal resort. In most of the tourist areas at least English is spoken, sometimes even German. Here the patient is helped with smaller problems such as sprains, stomach problems or other minor things, and for those who do not want to go to the emergency room of a hospital these Ib-Salut health centres are just right. Called PACs these centres also have an emergency service which means that they are open around the clock. In the public facilities – especially in the hospitals – a certain waiting period should be expected (except of course, in emergencies).
Preferential treatment with your own health insurance card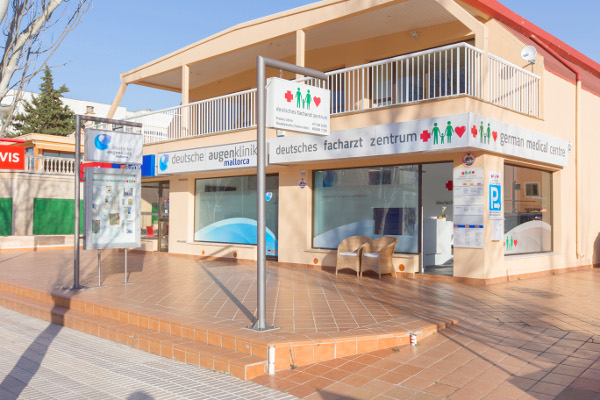 For this reason, many German health insurance companies have now reached agreements with various private island clinics, so that in the case of medical emergencies and in possession of a health insurance card a patient can be treated without additional costs or administrative expenses, i.e. without having to pay on the spot. Therefore, anyone who purchased foreign health insurance can be treated in the "urgencia" of private clinics. Many speak English there and even if not they will call for a translator.
Especially the name Juaneda stands for medical centres with excellent reputation and where also German and English is spoken. For example in the Hospital Juaneda Miramar, which works together with German health insurance companies like TK, DAK, AOK (information in English under: http://www.policlinicamiramar.com). Also Clinica Juaneda is aiming for English and other international clients and has a special information centre for them.
Also in Muro is a Juaneda-Clinic and the Juaneda hospital system works together with private medical practices, especially in touristy regions where the German health insurance should work.
A call to your local health insurance company at home is sufficient to find out who should best be contacted at your holiday destination and what exactly is covered. To what extent an extra holiday medical insurance (with return transport, etc.) should be purchased depends on what is offered by your health insurance, and your own personal requirements. Spain does not have a state controlled medical fee schedule, which sets limits for the private clinics and doctors. And the German health insurance companies do not always pay the full costs, so you should ask before what kind of costs will incur and which amount will be covered. That's also why you should ask for very detailed documents for the submission to the insurance.
Private luxury-treatment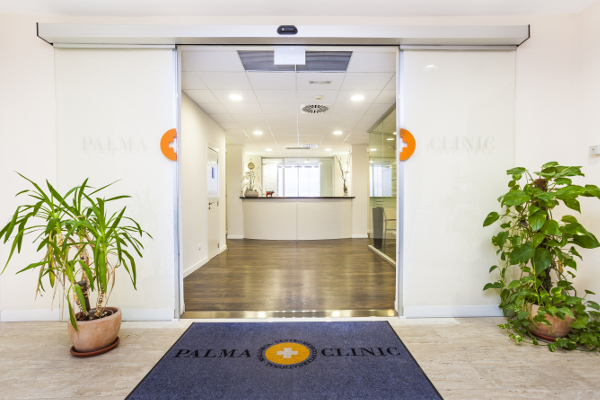 Those privately insured with a free choice of doctors will be well looked-after in Mallorca. On the island there are excellent (among them German and English) specialist doctors of different disciplines all under one roof and excellently equipped. Highly qualified doctors from Germany arrive on the island for operations or treatment days. They have much more time for patients and can adapt the treatment individually to the patient's situation and needs, something that most public health systems – even in Germany – can not afford.
"Increasingly, patients who no longer have their central living point in Mallorca still come to us for their health concerns. The service we can offer is definitely more complete than in Germany or the UK "
explains the urologist Dr. Kamp from the renowned Palma Clinic.
Able to assert itself in the same way is the Clinica Picasso, an interdisciplinary care centre, where currently 15 specialists in 14 medical fields, including Chinese medicine, are working. To give an example: The cardiologist and internist Dr. Luai Chadid, who used to work at the Charité in Berlin, can now take up to an hour and a half for a check-up. He too says:
"Many patients come to us from Germany and many other countries for their annual health check-up".
Although the patient may have to pay himself, he will normally be refunded in full afterwards by his private health insurance. The doctors of Clinica Picasso are orientated on the German fee regulations.
Cheap medication
One more note with reference to medication – medication is much cheaper in Mallorca than in Germany or the UK, and a lot of medicines for which a prescription is needed in those countries are prescription-free in Spain. In the coastal resorts of the island most pharmacies now speak German or at least English. They are happy to help with smaller complaints like headaches, runny nose or sunburn and the sincere kindness of Mallorcan nursing staff, be it nurses, doctors or pharmacists, is legendary anyway.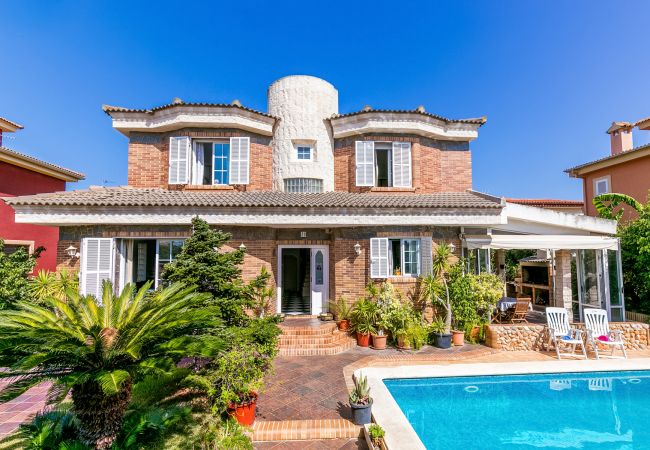 Useful addresses and telephone numbers
Emergency number (for an ambulance): 061
Private German and English speaking specialists:
Clinica picasso 57
International Medical Center Palma de Mallorca
Avenida Picasso, 57
07014 Palma de Mallorca
Tel. (+34) 971 220 666
(+34) 971 221 258
www.clinica-picasso.eu
Palma Clinic
Camí dels rice, 308
07071 Palma de Mallorca
Tel. (+34) 971 905 202
Info@palma-clinic.com
www.palma-clinic.com
Centro Médico Porto Pi
International Medical Center Palma
Edificio Reina Constanza
Porto Pi, 8, 1ª + 2ª
07015 Palma de Mallorca
Tel. (+34) 971 707 055
and
Paseo Maritimo / Avenida Gabriel Roca 47
07015 Palma de Mallorca
Tel. (+34) 971 707 035
www.centromedicoportopi.es
German Medical Center
Paguera: C / Malgrat, 6
Tel. (+34) 971 685 333
Santa Ponsa: Av. Rei Jaime I, 100
Tel. (+34) 971 695 585
www.dfz.es
Spanish private clinics with special service for holiday makers:
Hospital Juaneda Miramar
Camino de la Vileta, 30
07011 Palma de Mallorca
Www.policlinicamiramar.com
Central emergency number: Tel. (+34) 971 767 000.
24-hour hotline with German-speaking staff for insured persons of:
DAK-Mallorca: (+34) 900 373 893
Techniker Krankenkasse: (+34) 902 929 978 (from Germany free information about the Mallorca-Service under the phone number 0800 285 85 85)
Clinica Juaneda
Calle Company 30,
07014 Palma de Mallorca
Tel. (+34) 971 73 16 47
www.juaneda.es
Recommended Multilingual Dental Practice:
Marident
Clínica dental internacional
Paseo de Illetas, 87
07181 Illetas, Mallorca
Tel (+34) 971 401 060
www.marident.eu
Information from the Balearic public health authority in Majorca, e.g. addresses and opening hours of all hospitals, health centers and basic units: www.ibsalut.es